Cultural summer in the central zone of Bystričany
well-known hits performed by guitarists Marek Kotian and Roman Mečiar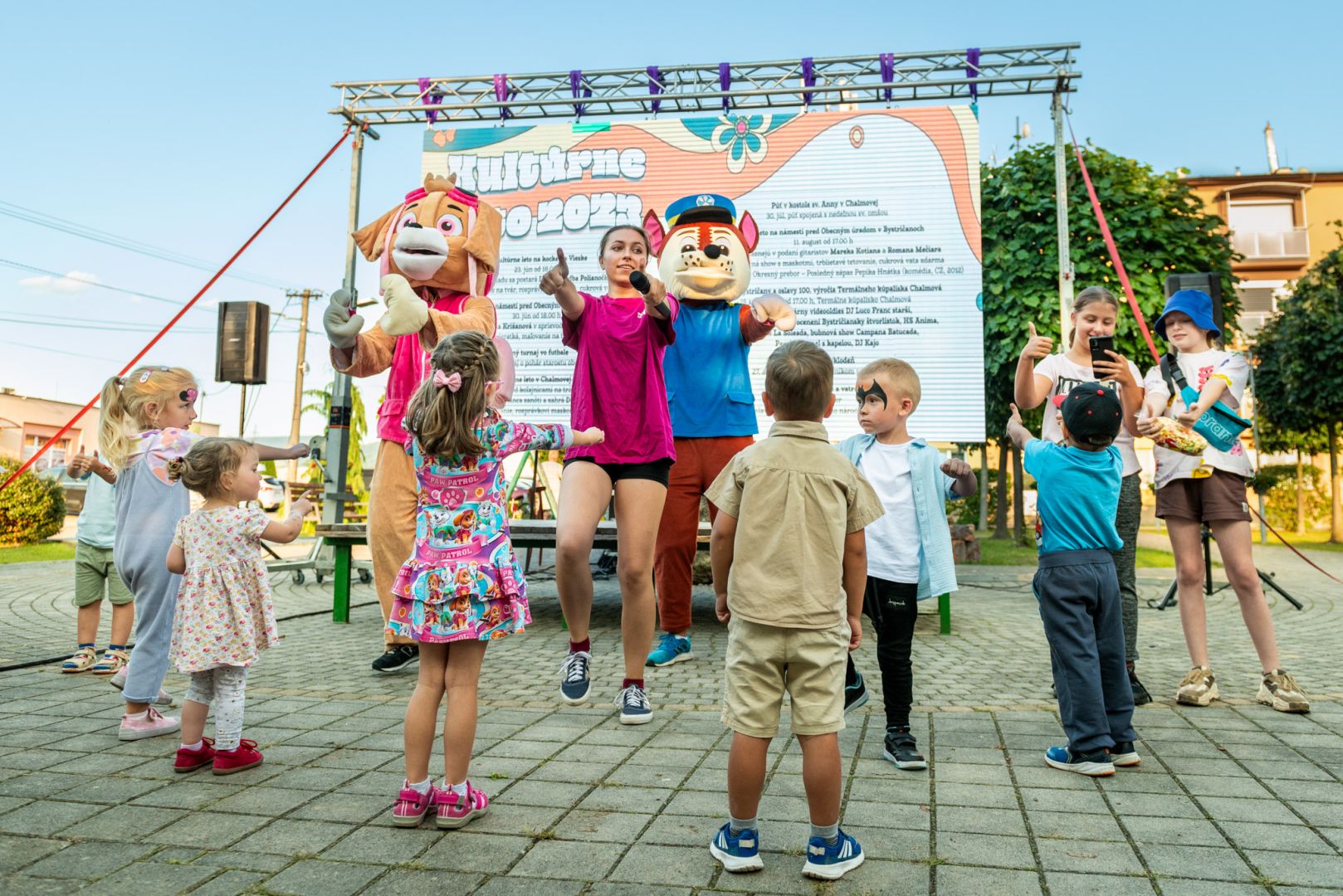 Date
11.08.2023 ´17:00
Detail informations

As part of the Cultural Summer 2023 program, the municipality of Bystričany once again invited residents and visitors to the central zone of our municipality. On Friday, August 11, 2023, well-known hits were performed by our guest musicians - guitarists: Marek Kotian and Roman Mečiar.
Unusually, the municipality included in the program an interesting novelty - the screening of a film in the outdoor area in front of the municipal office - a well-known Czech comedy called Okresný prebor - The Last Match of Pepik Hnátek.
In addition to the pleasant music, the enticing aroma of specialties, which were provided in the form of potato pancakes, gypsy roast, popcorn and other goodies, wafted around.
Various attractions were prepared for the children, but especially a dance entertainment show performed by oversized dancing mascots from the famous animated fairy tale.
We believe that you had fun and left the event in a positive mood!