Days of the village of Bystričany and celebrations of the 100th anniversary of the Chalmová Thermal Bath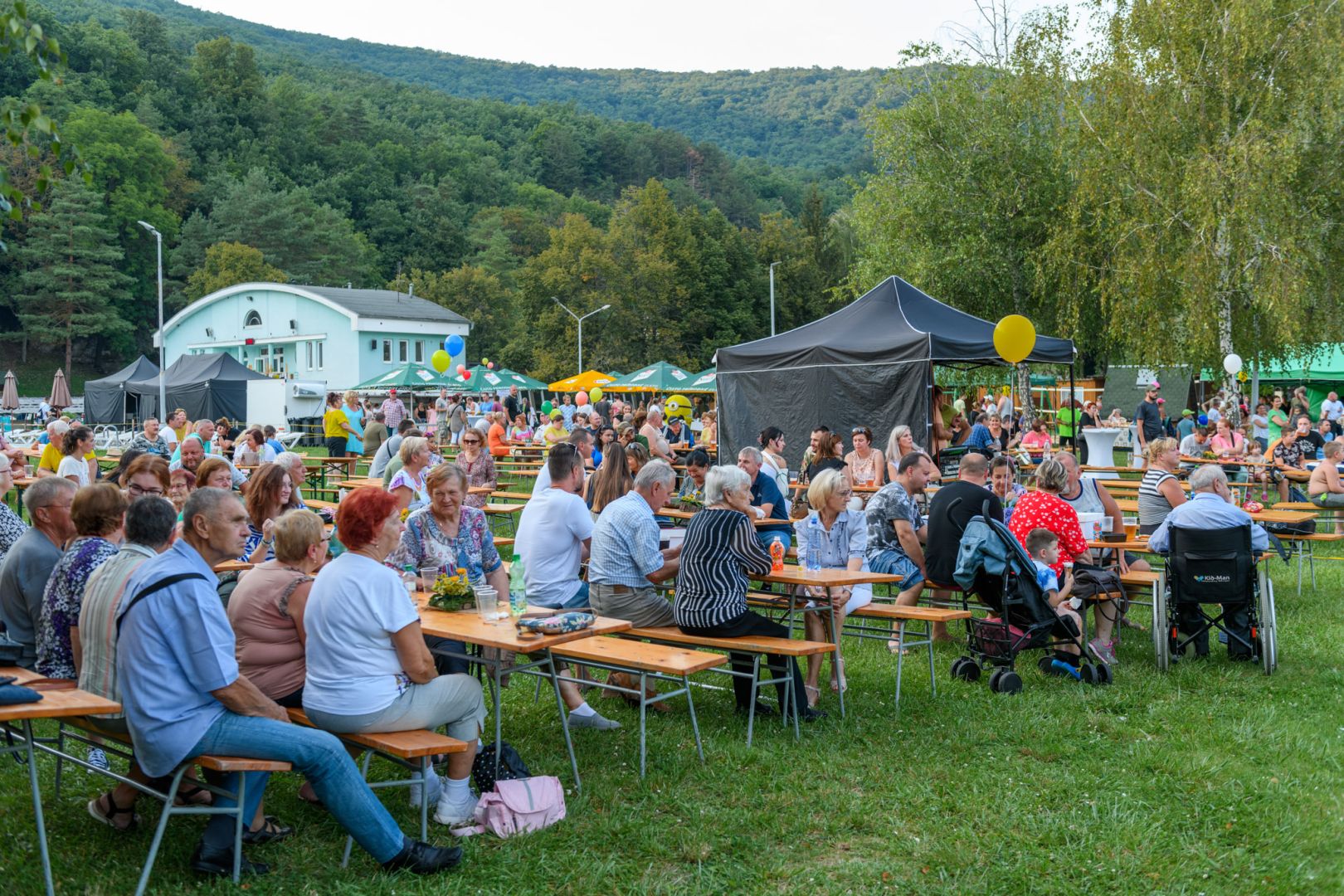 Date
18.08.2023 - 19.08.2023
Detail informations
The summer festivities of the village of Bystričany were this year connected with the celebration of the 100th anniversary of the Chalmová Thermal Bath and with the celebrations of the 635th anniversary of the first written mention of the village of Bystričany. For our village, these celebrations are the most beautiful and anticipated event of the year. For the first time, the village's summer festivities were held in the pleasant natural area of our Chalmová Thermal Swimming Pool. The municipality, in cooperation with the Chalmová Thermal Bath and the Trenčín self-governing region, prepared a rich program for the participants of the celebrations, which began already on Friday, August 18, when the Church of St. Anny in Chalmová carried out St. Mass for citizens of our village. On Saturday, August 19, we met together with the visitors of the summer festivities in the area of the Chalmová Thermal Swimming Pool, which has been an integral part of our village for many years.

On this day, the mayor of the village Mgr. Filip Lukáč and presented the awards at a ceremony the following laureate of the Bystričianske quatrefoil: Pravdová Anna, František Obžera, František Pažický, Thermal swimming pool Chalmová on the occasion of the 100th anniversary of its establishment.
The ceremony was followed in this pleasant environment by entertainment performed by the Latino show La Soleada, the drum show Campana Batucada, or the music group Partia from Žilina.
In the evening, a well-known singer, the legendary Pavol Hammel, visited our village, who enjoyed a large enthusiastic audience with his band. However, the program was far from over after this great performance. This was followed by a fascinating Yertigo laser show, as well as a great dance party with DJ Kaj.
We are very pleased that many visitors who came to our village on this festive day and were part of this year's summer festivities, constantly remember the joyful experiences from their childhood, which they experienced in Bystričany and at the "swimming pool in Chalmová".

We think that even this year the village's summer festivities have become unforgettable. We sincerely thank all partners, organizers and participants who participated in the realization of the celebrations!