Planting May in 2023
a long-standing tradition in our village as well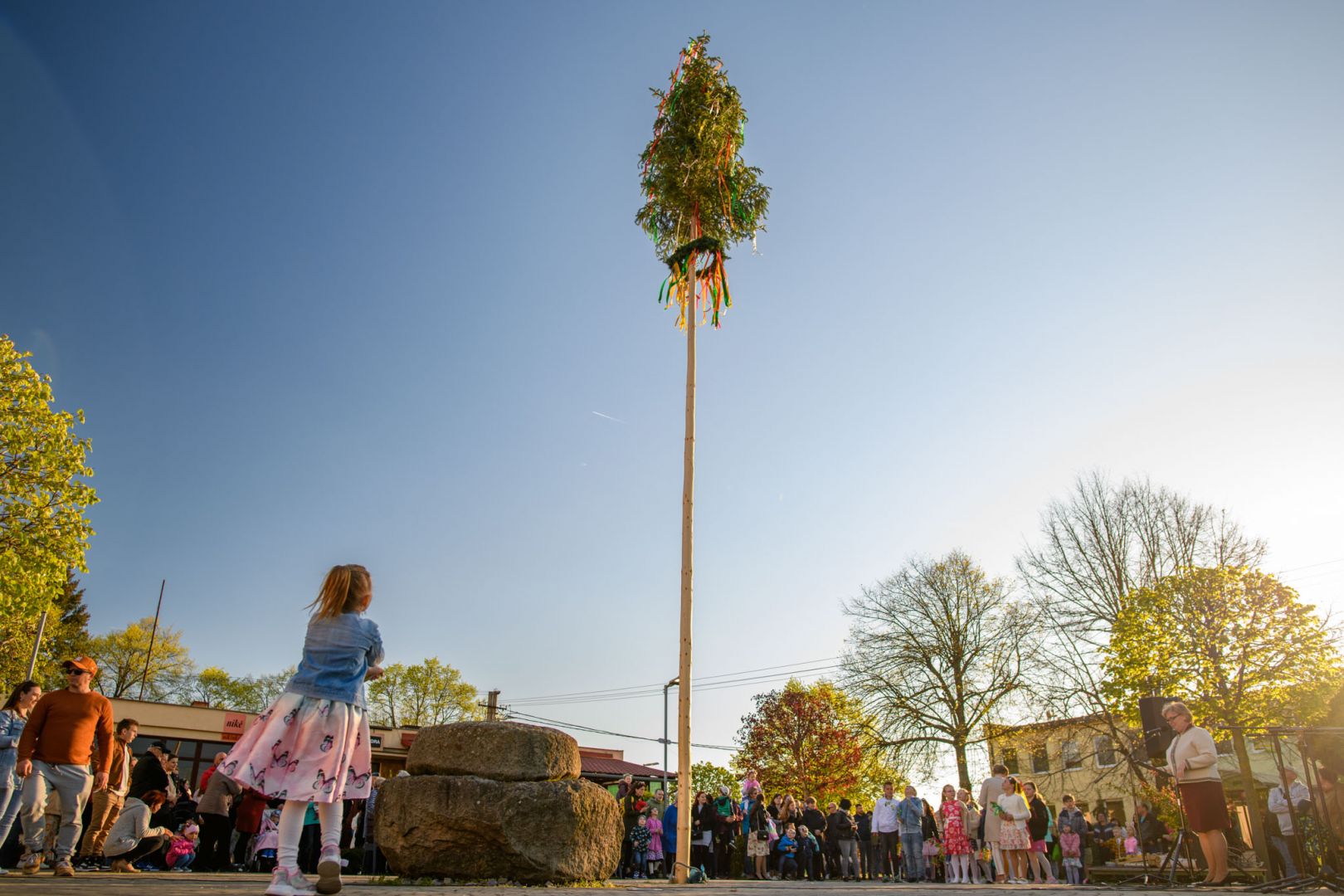 With the arrival of May, the month of love, comes the ancient custom of building maypoles, which are a symbol of the arrival of spring, renewed nature and love. Building maypoles on the eve of May Day carries a message that is worth remembering. In almost all nations, it was customary to wear mayo at the beginning of spring or summer in a festive procession around the village, singing ancient ceremonial songs glorifying the creative power of nature and dancing expressing joy at the victory of spring over winter. Mays were often decorated in various ways, especially with colorful ribbons, colored papers and the like. Later, the original meaning of Mayans fell into oblivion, but the custom of building Mayans still exists in many countries today.

May building is also a long-standing tradition in our village. This year, our skilled firefighters from the Volunteer Fire Department of the village in Bystričany once again set up May in front of the municipal office. Children from elementary and kindergarten in Bystričany performed in the cultural program, under the guidance of the school's pedagogical staff, for which they deserve heartfelt thanks. The event was accompanied by live brass music, which accompanies this traditional program every year.
We believe that the tree decorated with ribbons, which symbolizes health and beauty for all girls and women in our village, pleased you this year as well.